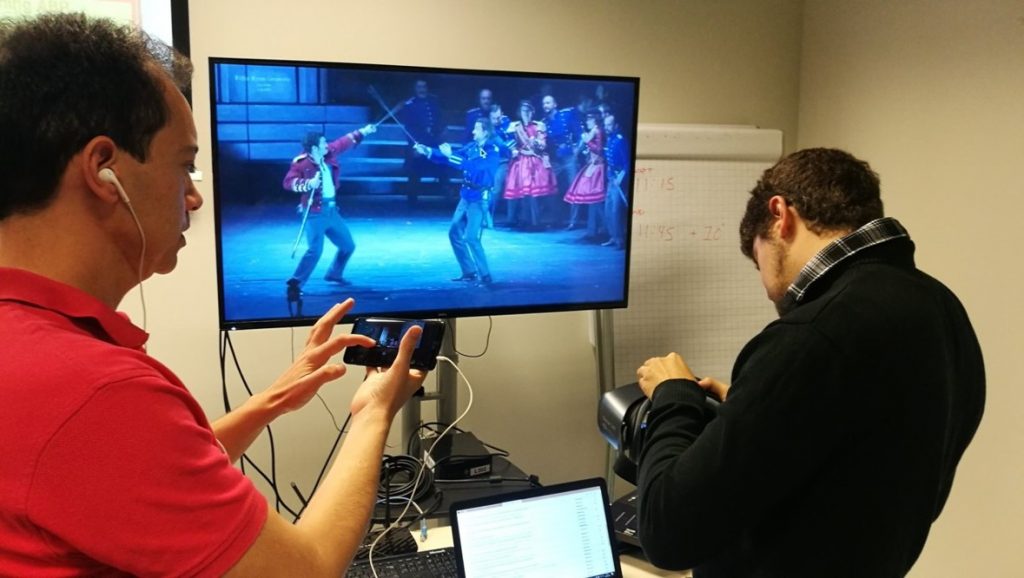 The Media Internet Area of i2CAT has presented the ImmersiaTV project at the ACM Multimedia Systems Conference (MMSys 2018), which was held last 12-15 June at The National Research Center for Mathematics and Computer Science (CWI) in Amsterdam. MMSys and the associated workshop provide a forum for researchers to present and share their latest research […]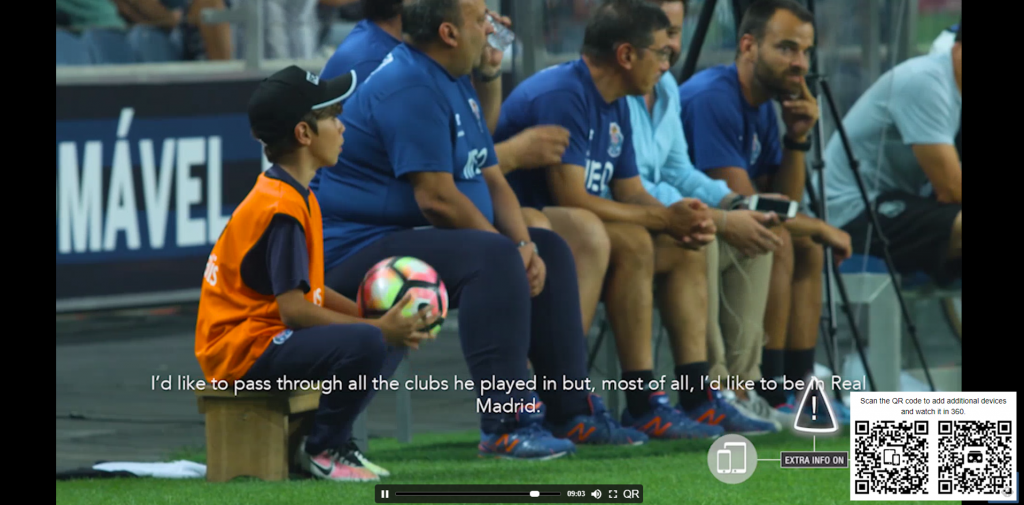 The ImmersiaTV consortium is happy to announce that the open pilot is finally available. The project is expected to produce three different production pilots. Each of them is made so they can be watched simultaneously on Virtual Reality goggles, a tablet and/or a traditional TV or a computer at home. The multi-device system allows the […]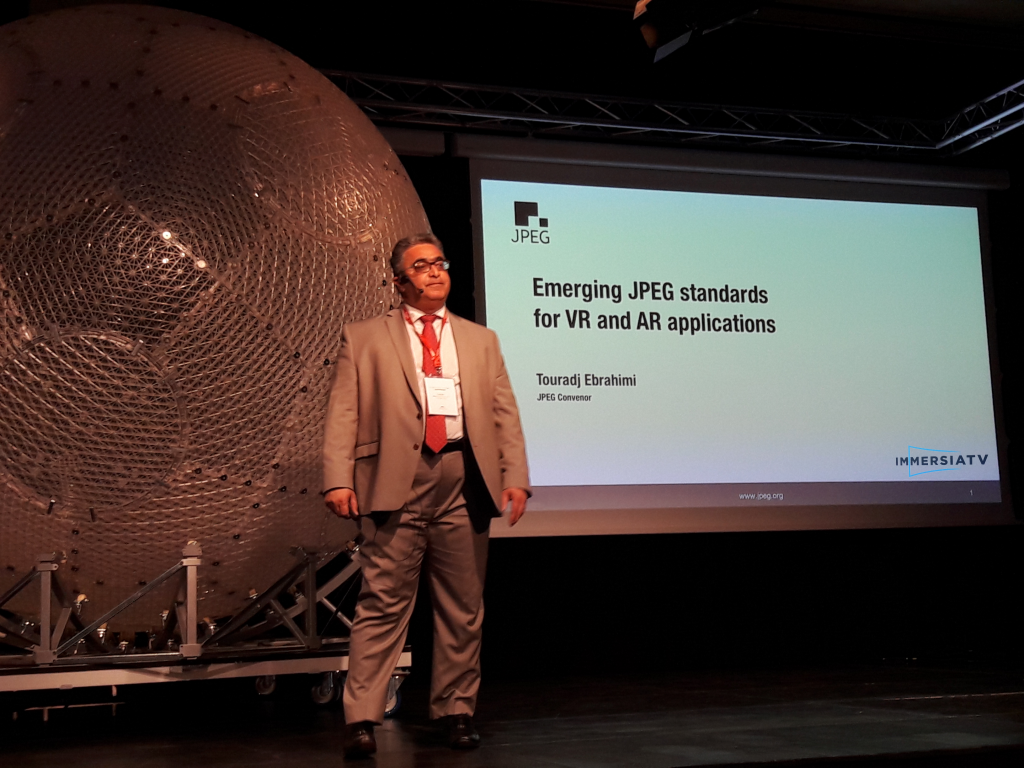 The Joint Photographic Experts Group (JPEG) is a joint working committee of the International Standardization Organization (ISO), the International Electrotechnical Commission (IEC) along with the International Telecommunication Union (ITU). The JPEG committee has a long tradition in the creation of still image coding standards, and their latest release is expected to be extensively exploited in […]
An end-to-end toolset covering the entire audiovisual value chain
1
Create omnidirectional videos for immersive displays which also integrate traditional broadcast videos and interactivity, both for offline and for live productions.
2
Deliver an experience that is synchronized across immersive displays, tablets and traditional TV.
3
Re-design all the production, distribution and delivery chain to allow the synchronised production and delivery of content through all devices.
4
Demonstrate ImmersiaTV approach in 3 pilots Addressing both on-demand and live content delivery
Making off of ImmersiaTV first pilot: Dragon Force: The making of future heroes
ImmersiaTV is open to collaborate with stakeholders and industry members.
Do you want to be informed and interact with us?
This project has been funded by the European Commission as part of the H2020 program, under the grant agreement No 688619
Project Coordinator
Technical Leader