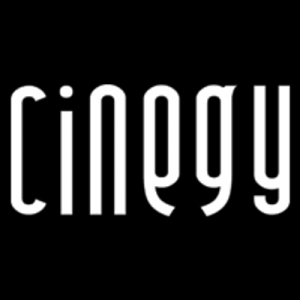 Cinegy  was formed in 2003 to market the product and technologies originally developed for the BBC to a wider market and also to create the solutions for other requirements. Broadcasters and TV production companies around the world use Cinegy software solutions for a wide range of needs – from big reality shows to large enterprise digital media archives, for real-time news and sports coverage driving busy newsrooms, or for large scale broadcast automation and multi-channel and platform playout.
With a team of engineers and developers that has in average more than 10 years of experience in video and multi-media software development, our group is creating the products for making today's media production more efficient and to help shape the media creation industry of tomorrow.
From developing base technology like the most efficient and highest quality MPEG codecs over special effects plug-ins to entirely software based video servers for broadcast automation – Cinegy R&D knowledge and experience covers the entire range of media production and broadcast.
What took numerous different hardware boxes beforehand can now be done entirely in software. The goal is to make the entire broadcast and media production process entirely software based using ordinary commodity IT hardware and storage, standard Ethernet TCP/IP networking and to link it all by an underlying media asset management platform that allows tracking of all elements at all time and to accumulate metadata throughout the process.
Customers include: Kanal-D, StarTV, CNN-Turk, DHA, Kanal-24, BBC, ITV, Home Shopping Europe, and dozens others around the world.
Notable productions that have been using Cinegy's software: Planet Earth, Blue Planet, Strictly Come Dancing, Child of Our Times, American Idol, Fear Factor, Run's House, Hell's Kitchen, Nanny 911, and many hundred others.
Cinegy will provide the tools and expertise needed to handle the different video-streams, both omnidirectional and not, within the production chain, as well as provide support to the delivery infrastructure. Cinegy, as leader of T3.3 and a strong participation in T3.2 will guide the activities related to the development of the production tools component.. It will also integrate, test and evaluate the resulting component and will provide key professional feedback regarding the end-to-end production infrastructure of ImmersiaTV.