Pozn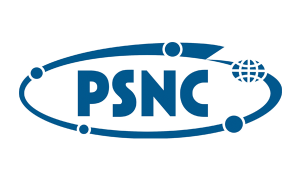 an Supercomputing and Networking Center (PSNC) is affiliated to the Institute of Bioorganic Chemistry of the Polish Academy of Sciences (PAS) and is an active research and development center specialized in new generation networking, media, Grids, digital libraries and cyber security, as well as technologies, applications and services for Information Society. Research and development activities are carried out in numerous national projects and in cooperation with European partners. PSNC is also responsible for the development and management of the national research network in Poland – PIONIER. PSNC represents Poland in numerous organisations and associations, including TERENA and RIPE NCC and is a partner in such activities as GÉANT2 and Internet2.
PSNC has over 10 years of experience in the field of networked media. We have been developing streaming solutions and real-time communication platforms. We have participated in the creation of two country wide IPTV platforms, one for the Polish National broadcaster TVP, the second PlatonTV – the scientific IPTV platform offering interactive science HD television (http://tv.pionier.net.pl/).
In 2008 PSNC has started a creation of the 4K node in Poznan. In 2009 PSNC established new initiative to promote the use of ultra-high definition facilities among scientists and researchers. The initiative has been called "4K Initiative". The main goals and areas of interests of this initiative are to disseminate the knowledge about the 4K technology in scientific community, enable production and post-production processing of the 4K content for researchers and scientists, live and non-live streaming of the UHD content over optical networks, visualization of scientific experiments and, finally, to create a platform for cooperation and collaboration for Digital Cinema and television. The international research cooperation is realized via the GÉANT network with 10/100 Gbps connection and through own cross border fibre (CBF) connections. In the middle of 2015 the 4K node will be extended to 8K 3D 60p technology.
PSNC has also created solutions enabling multistream high performance HD video communication extended by domain based services. These have been used in various scenarios in medicine, education, and sports. We have also developed enhanced videoconferencing system supporting stereoscopic (3D) video and augmented reality (AR).
PSNC facilities include also fully equipped electronic laboratories dedicated to advanced hardware FPGA research and production of short series of prototype electronic devices. A team of experienced electronic engineers specialize in development of hardware modules for multimedia projects (e.g. live streaming module for 4K cinematographic camera, own 4K mini-camera or 3G-SDI switch).
PSNC employs approx. 260 highly skilled employees, including more than 200 professionals working in R&D projects at national and international level. PSNC can provide knowledge and experience not only in the fields of video capturing, coding, visualisation and transmission, but also in the creation of end-user software and services.
PSNC has been involved in a number of projects requiring both strong technical expertise and innovative approach. PSNC experience in the international collaborative projects is firmly confirmed by successful participation in over 40 FP5/FP6/FP7 projects since 2001 (e.g. 6NET, MUPBED, GÉANT2, PHOSPHORUS, FEDERICA, ALIEN, VISIONAIR), where 6 of them were coordinated by PSNC (GridLab, RinGrid, Dorii, Porta Optica Study and PHOSPHORUS, ALIEN).
PSNC has been participating in many European and national projects devoted to networked media which outputs will have significant influence on ImmersiaTV. In these projects PSNC has been involved in research and development tasks which have led to the design and implementation of innovative solutions for real-time audio-video communications, IPTV broadcasting, stereoscopic and augmented reality videoconferencing.    PSNC is a leader of Work Package 3, Task 3.6 and Task 3.8. In the project, PSNC will contribute to design and development of the overall ImmersiaTV architecture and provide man power for development of ImmersiaTV delivery and display solutions. Additionally, PSNC will participate in project demonstrations and pilots as well as result dissemination and the international collaboration and promotion of ImmersiaTV results.