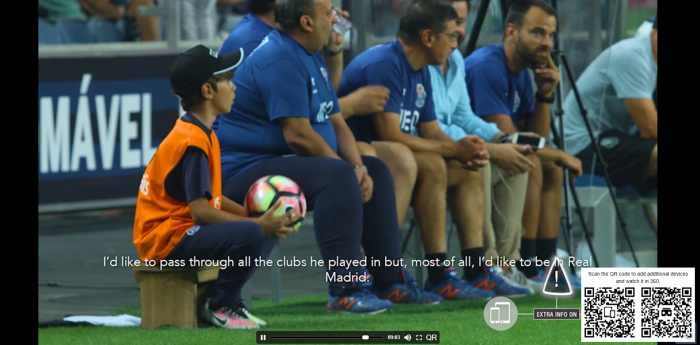 The open pilot is finally here
The ImmersiaTV consortium is happy to announce that the open pilot is finally available. The project is expected to produce three different production pilots. Each of them is made so they can be watched simultaneously on Virtual Reality goggles, a tablet and/or a traditional TV or a computer at home.
The multi-device system allows the audience to experience the same scene from several points of view. As our colleague Maria Pacheco (Lightbox) explained in an article about hybrid interactive screenwriting "we approached the script with the conceptual premise of mixing objective and subjective narratives, expanding the story using the different medium's natural content habitat".
The first video experience is a documentary that follows the daily life of David, a young Portuguese athlete who is pursuing his dream of becoming a successful football player. The second pilot is a live sports event.
In order to improve the experiences that we are offering, you'll be asked to fill a short questionnaire after watching the content.
We hope you enjoy them and don't forget to tell us what you think!