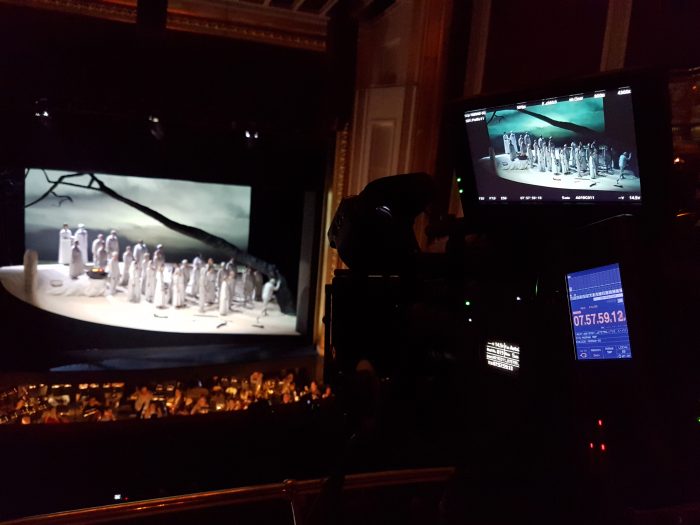 PSNC captures immersive content of "The Baltic Legend" opera
Immersia TV likes opera much more than expected. Next February 10th we will participate in a new recording for "Roméo et Juliette" in 360, and some weeks ago PSNC had the opportunity to capture immersive content of "The Baltic Legend" opera by Feliks Nowowiejski.
This was joint collaboration between Poznań Supercomputing and Networking Center, Poznań Opera House and Colour Pictures Paweł Zabel, directed by Pawel Bondara. The traditional video content was recorded and transmitted using twelve 4K and HD cameras connected to OB-Van, where the live production was done. The traditional 2D recordings could be watched live at the OperaVision platform and are still accessible here.
Additionally, we captured 8K video clips and 360 clips for Immersia TV project. The content is still in production but here's a sneak-peak!