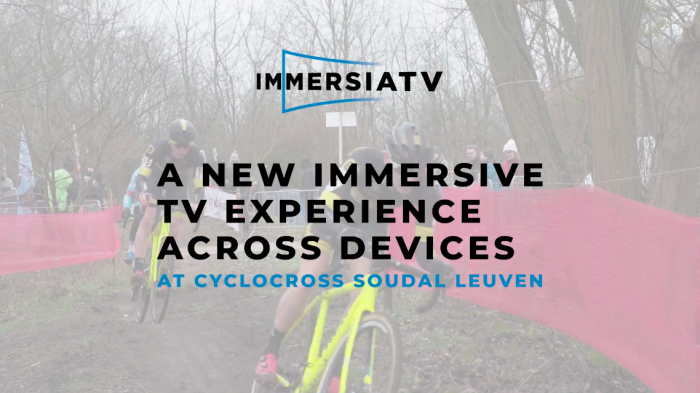 Immersia TV at SOUDAL Cyclocross Leuven
Cyclocross is a very popular sport in Belgium, and SOUDAL Cyclocross Leuven is one of the main events taking place yearly. The ImmersiaTV team wanted to take the emotion wherever you are thanks to omnidirectional, immersive content, so last January 7th we placed 360 video cameras around the field and shot the race.
Users of the content were able to watch the race from different points and experience the feeling of standing in the crowd, even seeing it from locations where the audience is not allowed to be. Take a look at how we did it!