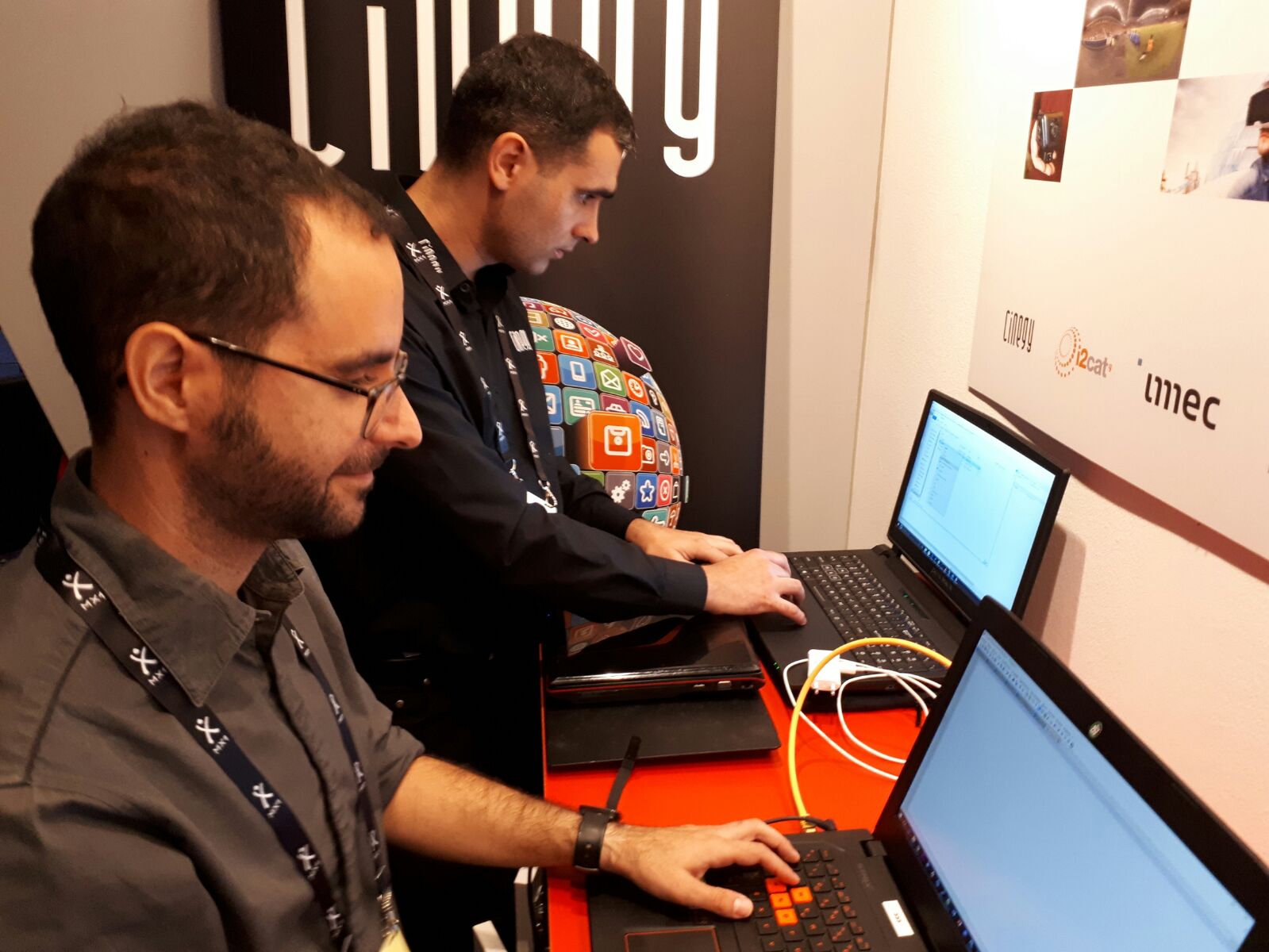 It's a wrap! After a while to process everything that happened at another fantastic IBC in Amsterdam, we would like to share the conclusions of our participation in the Future Zone of the congress.
The Immersia team presented and demonstrated its innovative end-to-end solution for production and delivery of multi-device content in 4K to everyone who stopped by the booth. The 360 multi-screen demo was a success and visitors were caught by the audiovisual and user experience.
This year's turnout at IBC was great and the Future Zone generated a lot of interest. We had the opportunity to meet and connect with investors and partners, as well as prestigious companies. The possibility to create synergies with stakeholders in the sector is one of the main reasons why IBC is the world's leading media, entertainment and technology show.
We could also see the solutions and demonstrations presented by other companies and really exciting projects that help the media ecosystem move forward.
All in all, a great experience and a very enriching week for all the project partners. Thanks to everybody who has contributed and who came to say hi!