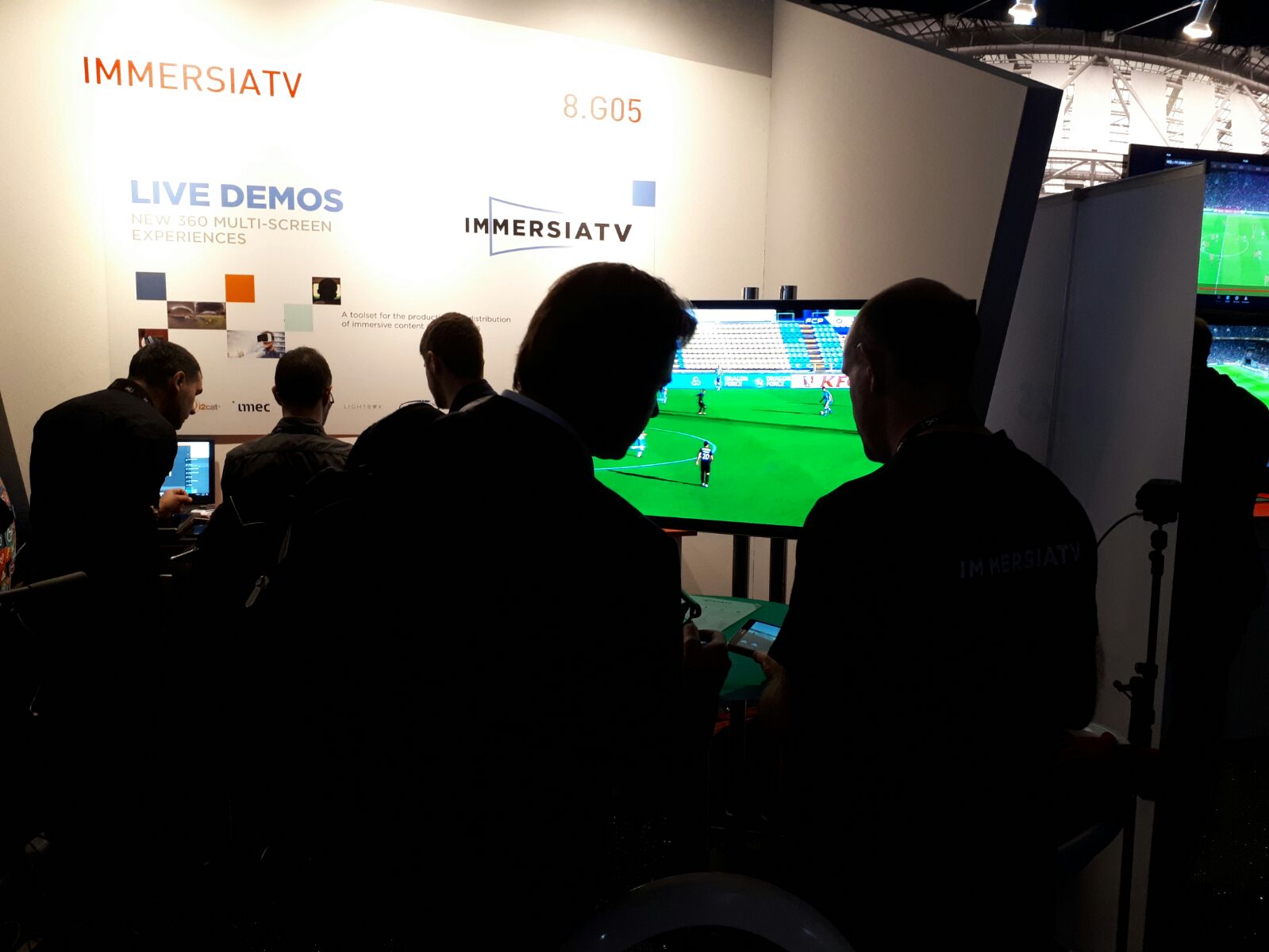 Immersia TV demonstrates the future of content at IBC2017
For second year in a row, the ImmersiaTV team is in Amsterdam to demonstrate an innovative end-to-end solution for production and delivery of multi-device content in 4K at the Future Zone of IBC, the world's leading media, entertainment and technology show.
Visitors at the ImmersiaTV booth will be able to see how the future of content will be consumed through conventional TV sets, companion screens/tablets, and AR/VR headsets. A new, cutting-edge viewing experience that is synchronous across all devices and across different platforms and receivers.
To present this 360 multi-screen live demo, the project partners have worked in the creation of an audiovisual experience that boosts interaction and opens a huge range of possibilities for narrative and new user experiences.
The aim of ImmersiaTV is to develop a viable end-to-end solution for the production and delivery of multi-device content that provides a true immersive experience, and IBC2017 is the place chosen to unveil the progress made so far with all the European partners of the project.
Last year, IBC visitors had the opportunity to transcend the visual experience of an ordinary movie with 'The making of future heroes', a documentary produced by Lightbox in collaboration with FC Porto which Immersia premiered at the EBU booth with Samsung Gear VR and across different devices.