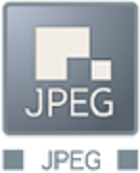 JPEG Considers Use Cases for Omnidirectional Video
JPEG Considers Use Cases for Omnidirectional Video
ImmersiaTV submitted two new use cases which have been incorporated into a call for proposals for a low-latency, lightweight image coding system which was published following the 71st JPEG meeting in La Jolla on 11 March, 2016.
For many applications such as professional video links and IP transport, image sequences are transmitted and stored in uncompressed form.   JPEG is putting forth a call for proposal to define JPEG XS, a low-latency and lightweight image compression system. This compression system will allow for increased resolution and frame rates while offering visually lossless quality and a reduction in resource demands such as bandwidth and power.
Recognizing the benefits of such a compression system in the context of 360o omnidirectional video, ImmersiaTV  put forth two use cases for JPEG XS: One addressing the particular needs arising during omnidirectional video capture and the other related to the latency and bandwidth challenges when presenting omnidirectional video on head mounted displays.
Author: David McNally (EPFL)
Related links:
Other links: