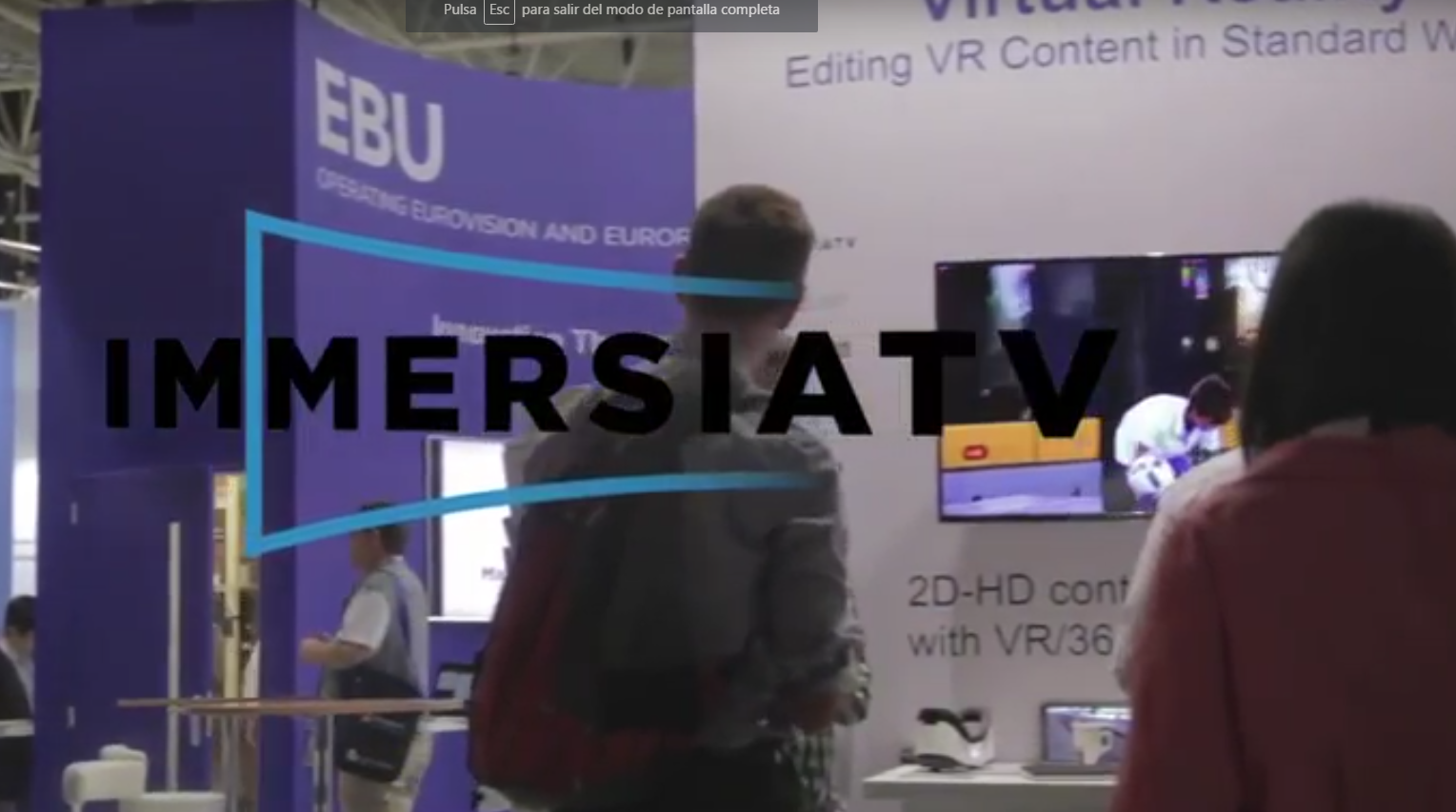 Summary of 2016 activities
2016 has ended and from i2CAT we wanted to share some thoughts to summarise the outcome of this first year of project execution.
Since January 2016, all ImmersiaTV partners have been working together to create novel technologies to change how TV is watched, providing tools and resources to the film and content industry to design and create innovative experiences for users, and offering end-users with innovative multi-platform content.
This was demonstrated in the first pilot, where an end-to-end pipeline was assembled around a documentary shot in collaboration with FC Porto and its football school: Dragon Force. The documentary explains the daily life of a young football player: his family and friends, the school, the training sessions and a football match. Users watching the content can freely explore the different scenes in 360º with a head mounted display (HMD) or a mobile device, or simply enjoy of the story as a traditional video in the TV. All the content is played synchronously, thus offering a coherent experience across devices and users.
The project concept and its early results have been well received, gathering the attention of several EU broadcasters and industry players. ImmersiaTV was invited to showcase the pilot at the EBU's booth during the IBC 2016, in september 2016. It received good news coverage (The newest screen in the house is the VR headset, and the TV industry is looking for ways to use this device. A game-changing project in this field is ImmersiaTV. Belgian national newspaper De Standaard, 14/09/2016, after having seen the ImmersiaTV demo at IBC 2016)
. ImmersiaTV was also awarded with the Best Demo at the NEM Summit 2016, in November 2016. Moreover, ImmersiaTV has been very active interacting with different user groups. As an example, it organised a workshop and a showroom during the Portuguese Science Week at the Universidade Catolica de Porto, where students learnt the basics of the ImmersiaTV edition toolset. Since it had  a very nice reception by the media students, we will will follow in the future in other locations.
From a closer perspective to research and standardisation, ImmersiaTV has been present in different international events: ACM TVX (Chicago, USA), Terena Networking Conference (Prague, CZ), or the JPEG meetings, where first project insights and demo prototypes have been disclosed.
It is expected that 2017 will be a very intense year with several challenges: working with live content production, distribution and display in pilot 2, consolidating the results gathered in pilot 1, and start facing the commercialisation of the results.
New opportunities to see the demo will come shortly, one at the EBU PTS 2017 in Lausane, and also at the IMEC opening in Brussels, both events will take place in January 2017. If you are interested in our work, please, do not hesitate in contacting us via email (info@immersiatv.eu) or registering in our newsletter.